New Hangar Opening in Culpeper, VA
Pelican Aircraft Consulting Announces Opening of New Hangar at the Culpeper Regional Airport in Northern Virginia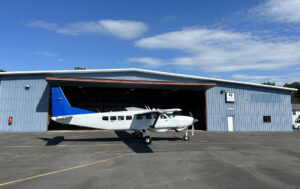 Pelican Aircraft Consulting (PAC) announced today the opening of its new 10,000 square foot aircraft hangar facility located at 12539 Beverly Ford Road, Brandy Station, Virginia at the Culpeper Regional Airport. The hangar will provide space for corporate aircraft and personal aircraft owners seeking long-term, short-term, and transient aircraft storage.
Our hangar is conveniently located near Culpeper, Virginia which is strategically and centrally located to Washington, DC, Northern VA and Richmond, VA.
The new hangar provides heated indoor storage for your plane, as well as lockers for your personal storage, internet availability and aircraft cleaning services. Transportation rentals to DC, Northern VA or Richmond are readily available to meet your business or pleasure requirements.
Read the full press release here: http://www.prweb.com/releases/2023/07/prweb19434857.htm